Case Study
Social Media Marketing
Kitchen & Bathroom Renovations in Ottawa
Versa-Tile Kitchen & Bath
Intro
How We Helped a Local Business in Ottawa Triple Leads With Our Social Media Marketing Services
Social media marketing is about finding the right balance between organic reach (posts) and paid reach (ads). Organic and paid work hand in hand and in this case study, we show how Vertex Marketing Agency was able to help a local company get more website inquiries and close more deals.
Background Of The Client
Versa-Tile Kitchen & Bath is a kitchen and bath remodeling company in Ottawa, Ontario. They asked for our help to improve their social media presence.
Update Website & SEO
Improved Design, More CTAs, SEO Optimized & Adding Modern Features
1. Website Audit
When we work with a new client we always do a full audit of the website to see if their website has any problems or is out of date.
After doing the audit for this client we saw the website had some issues with receiving conversions and it was missing basic on-page SEO.
2. Website that converts
There was a lot of great information on the website but it was simply too much text and not easy on eyes and the only way a user could reach out is by clicking the contact page.
We decided to summarize the information, make the text bigger, and add contact forms at the bottom of all the main pages.
3. Meta Tags
The website was missing meta tag titles and descriptions on all pages. Their ideal customers all live in Ottawa, Ontario but keywords on the page weren't optimize for that.
We added a Meta Tag Title and Meta Tag Description on all pages.
As you can see in the video their website used to only have text on their services pages (no images or forms). This made for a very unengaging experience for the user.
We updated all the pages, added images and videos where necessary, and added more opt-in forms to make it easy for the user to get in contact with him.
SOCIAL MEDIA MANAGEMENT
Creating Brand Awareness & Buzz Organically With Social Media
Most companies want to see immediate revenue when they invest in social media so they often turn to paid ads. This isn't always the best option when they have very little social presence.
You should always master the organic before digging into the paid traffic. This client had never been posting on social media consistently. So we knew that we had to create and post content consistently for the next 30 days so that their Instagram & Facebook page look lively.
1. Creating a social media strategy
There's a lot of steps that go into creating a social media strategy like building an ideal customer profile, identifying buyer personas, and doing a competitor analysis.
At the end of the day what it comes down to these 2 questions:

"Why would someone like/follow your page and engage with your content? What value do you bring in their life?"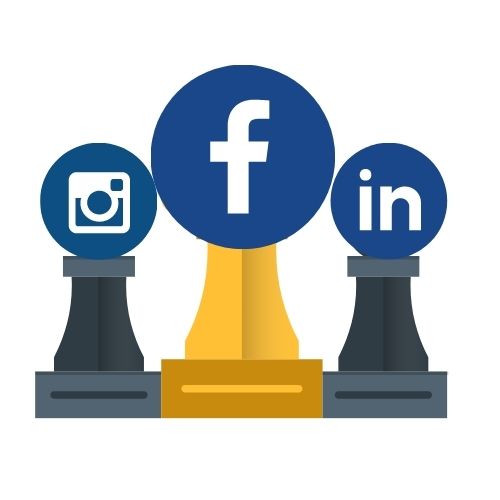 2. Creating & Posting Quality Content
It's not about quantity it's about quality! Also, posting on social media 6-7 times a week is not for all industries. For most local companies we find that posting 3-4 times a week is perfect. 
Here are some of the posts we created for that specific client:
Some of the results from posting on Instagram and Facebook for our client: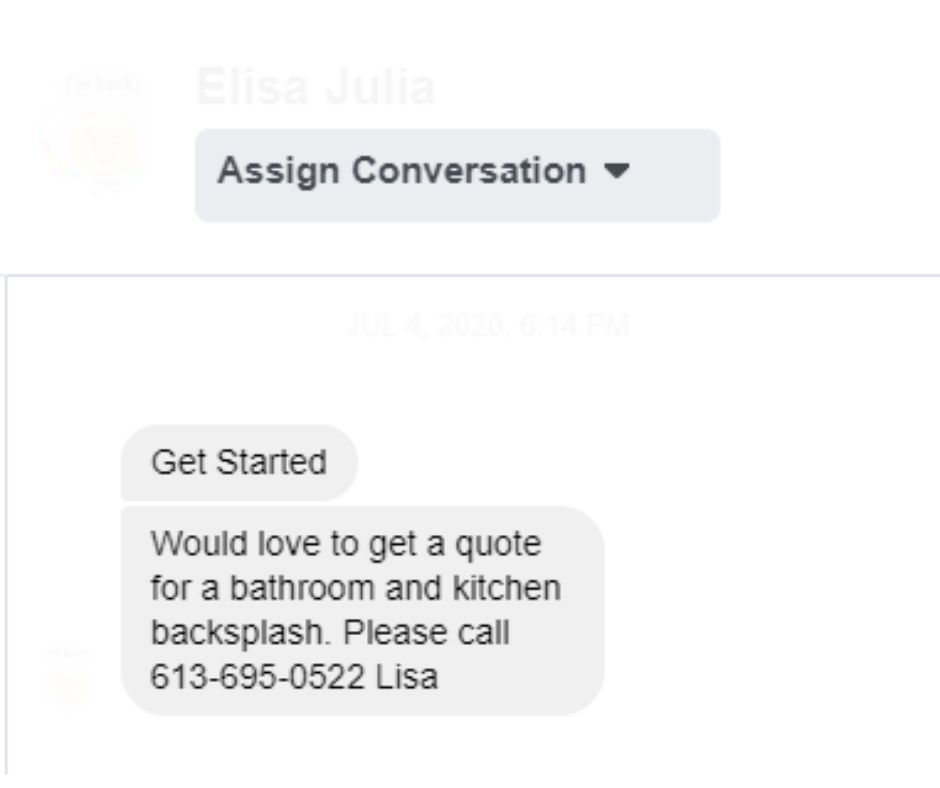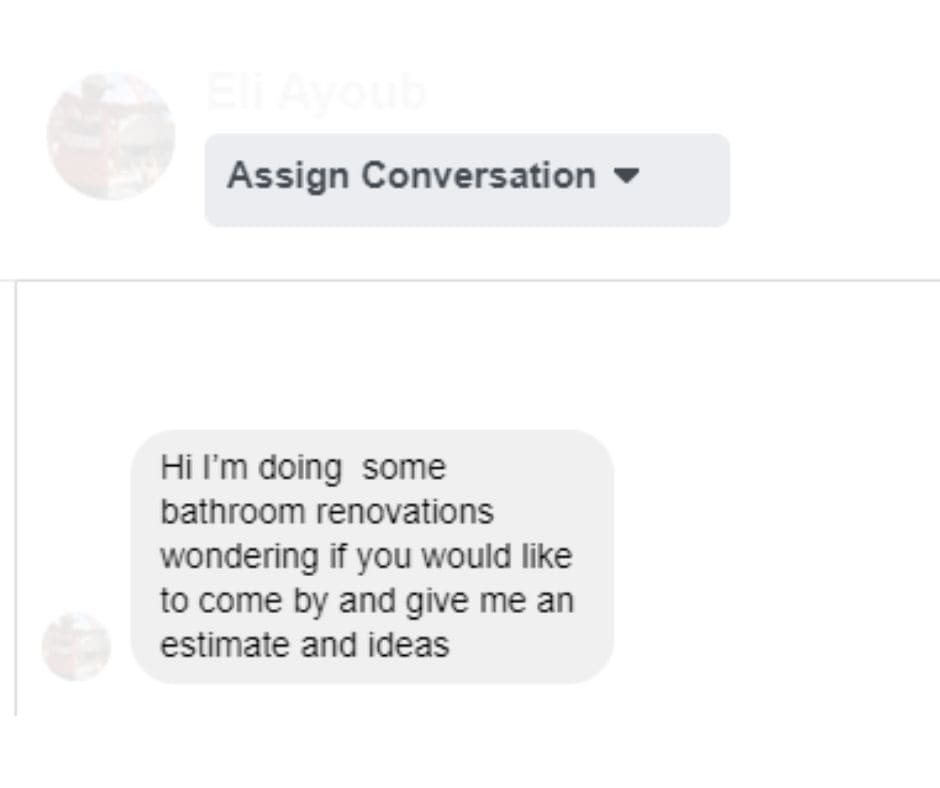 After seeing our client was getting messages on his Facebook page asking for quotes we knew that we did a great job reaching his audience organically!
It was now time to move on to the next step (paid ads) but while keeping the great work we were doing on Facebook and Instagram.
Facebook Advertising
Generating New Leads & Closed-Won With Facebook Ads
Versa-Tile ran Facebook Ads in the past but never really saw great results with it. The most the've seen was some impressions and clicks but never any real conversions.
Goal: The goal for the campaign was set to optimize for conversions which is when a users fills out a Facebook lead form to get a Free Quote.
Ultimately, we are looking to get as many leads as possible.

Budget: 10$/day
Strategy: We had past data in the ads manager but none of the campaigns resulted in conversions so we had to start from scratch. Our goal was to get a ROAS (return on ad spend) as soon as possible and then an ROI (return on investment).
1. Set up tracking codes like Facebook Pixel and custom conversion to identify when goals are met.
2. ROI analysis with the client to understand what is an average deal worth for him and the kind of results to expect.
3. We built some automation to notify him via email as soon as he receives a lead following their name, email, and phone number.
4. We created different ad images with before & after renovation examples that our client did.
Here are the results from July 20th to August 13th, 2020.
Please Note: A lead for this specific client is worth about $10,000 this is why he's more than happy to spend $12.43 per lead.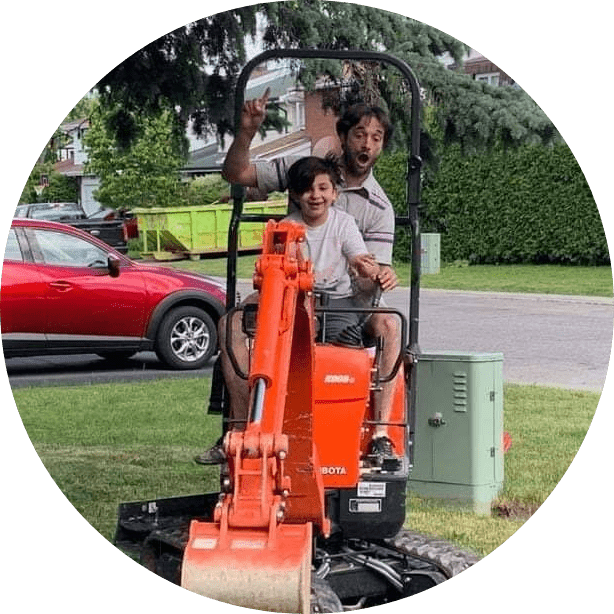 Dave Price, Owner at Versa-Tile Kitchen & Bath
Testimonial
"Thanks so much! I'm getting 3x as many inquiries as I was getting before. I'm now in a position to hire a sales representative to handle this for me."
Want to see the same results for your business?
5-2164 Montreal Road Unit #8052
Ottawa, ON K1J 1G4
(613) 898-0373
info@vertexmarketingagency.com