Case Study
Facebook Ads For E-commerce
Maker House Company
Intro
How We Helped An E-Commerce Company Increase Online Sales With Facebook Ads
2020 has been quite the year. Despite the impacts COVID-19 has had on many businesses, those who were able to adapt and successfully sell products online reached new potentials for their business.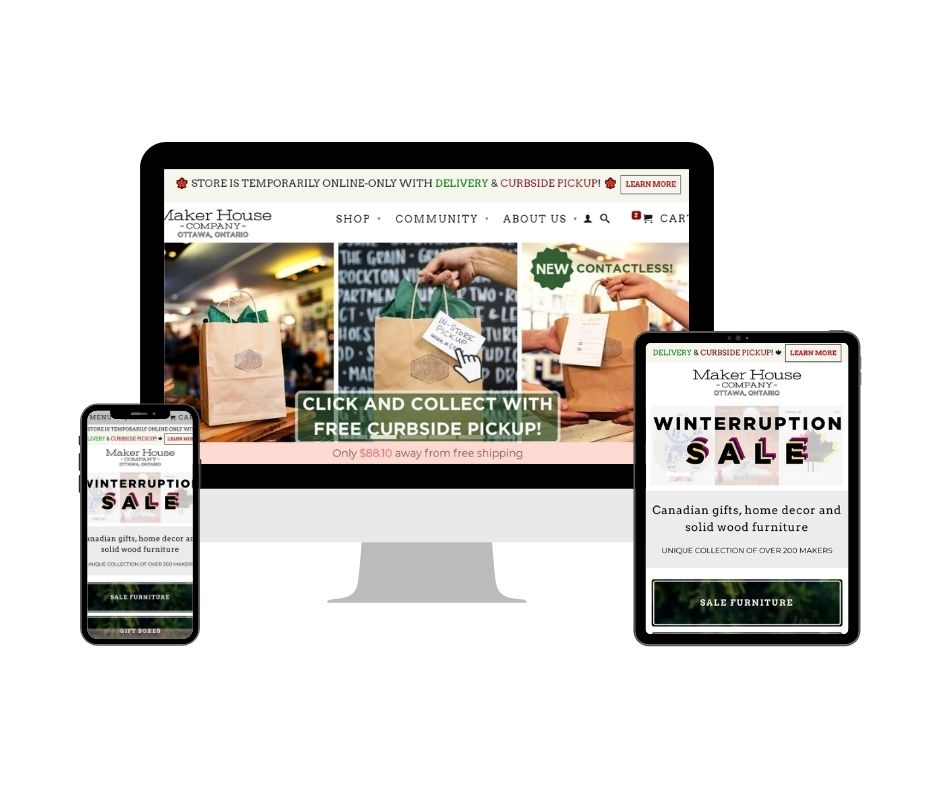 Background Of The Client
Maker House is a local shop selling curated collections of locally handcrafted furniture and home items in downtown, Ottawa. They asked for our help with Facebook advertising to improve their online sales.
Advanced Tracking
Tracking Users At Each Step Of The Funnel
1. Install Facebook Pixel
The Facebook pixel is what we use to track engagement & actions happening on the website in relation to Facebook ads and report it back to ads manager. 
With the help of Google Tag Manager, we set up the 8 different event actions that Facebook allows you to track per domain.
These events include:
1. Add payment info
2. Add to cart
3. Email signup
4. Initiate checkout
5. Viewed Product
6. Completed purchase
7. Searched up a product
8. General, side-wide pixel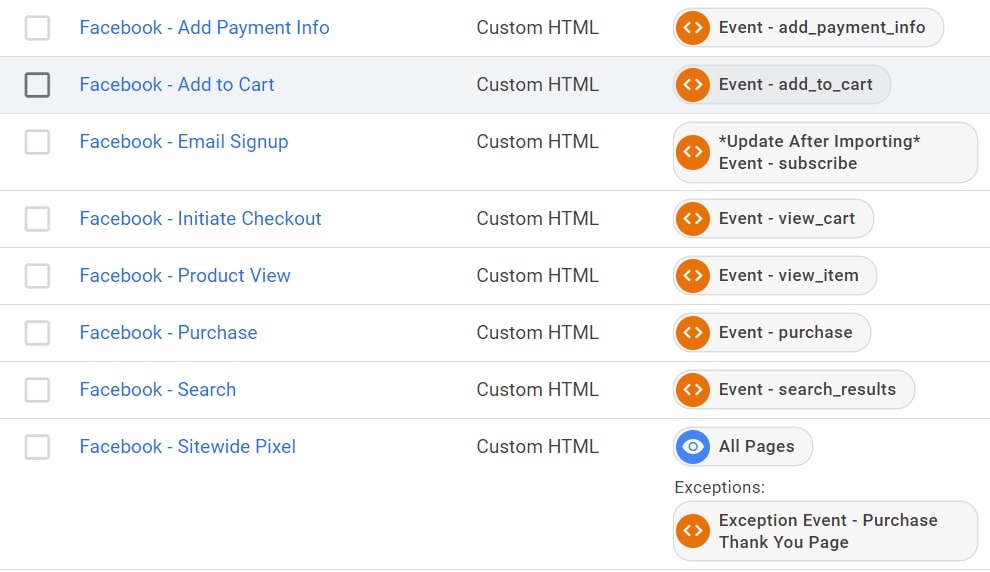 The Facebook pixel, allows us to understand how well the ads are performing because we're able to track the users that click on the ad, and visit the website.
We want to know if your user has visited the website, but also what they are doing once they get there.
This way, we can analyze where, in the funnel, we may be losing conversions, and how we can improve it.
These fine-tuned metrics are not available in ads manager, which is why we used Google Analytics 4 to view the events we set up.
Facebook Advertising
Generating Sales With Facebook Ads
1. Build a Buyer Persona
In order to reach the right audience, we first needed to create an accurate representation of Maker House's buyer persona. Over a series of 1-on-1 calls, we worked together to answer questions about their ideal customer's needs, wants, and values.
This step is comparable to creating a plan before building a house… It's the foundation.
2. Targeting The Audience
Once the buyer persona is created, we're able to use a variety of methods to find a target market that Maker House will be able to resonate with.
We chose to reach new people with a cold audience based on interests using detailed targeting and to create a lookalike audience who are likely to be interested in Maker House because they're similar to their best existing customers.
We used the data collected with the buyer persona worksheet to build an audience using demographics, interests & behavioral information.
Custom Lookalike Audience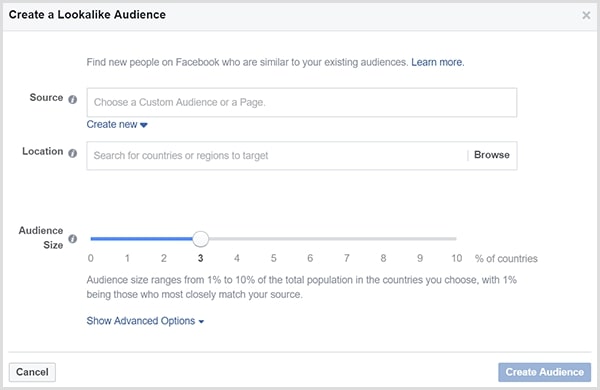 We extracted a list of all Maker House's current customers and filtered it to the ones with a higher purchase value (meaning those who spent the most) to create a lookalike audience off them.
3. Facebook Ad Creatives
The creatives include the elements that are the front-facing view of the ad such as images, videos, headlines, and call-to-actions.
Reporting & Optimization
Showing the Numbers That Matter & Learning From It