Facebook Marketing Consultant
Helping Brands Succeed With Facebook Advertising
The Guidance You Need To Run Successful Facebook Campaigns.
A full done-for-you service isn't always what you're looking for – or need.
Advertisers need frequent support with questions that can't always be answered online (or they can but it takes a ton of digging).
With our Facebook ads consulting services, you can:
Remove the roadblocks holding you back from Facebook ads success

Set up optimal facebook marketing campaigns

Get expert answers and advice to your questions about facebook marketing without spending hours on research and implementation

Get instant access to Facebook marketing support
Who Can Benefit From Facebook Marketing Consultancy?
The importance of a good Facebook marketing campaign is so important for businesses these days. But, the truth is that you're not always in a position to hire an agency to do it for you. This can be because you don't have the budget, or because you feel this is something you want to learn how to do yourself.
By talking to hundreds of business owners in this situation, we knew we had to find a middle ground. We know how much growth Facebook can add to your business, but you should have to do it alone! So we added consulting services to our agency to offer you the best of both worlds.
Beginners
You are in the beginning stages of your Facebook ads journey and want to learn how to navigate the platform and run ads yourself.
You have watched lots of youtube videos but even then you have lots of questions that are left unanswered that are specific to your business.
Intermediate
You are an established business but don't have the budget to pay an agency to do it for you.
You have a couple of employees, but none that are experts in Facebook marketing.
You or one of your employees knows how to do Facebook marketing but needs expert coaching to help see success.
Advanced
You're in charge of the marketing for your business, or where you work and need a hand with bringing your Facebook ads to the next level.
You know how to use the platform, you just have more in-depth questions about optimizing and adjusting and the answers are hard to find online.
You need guidance and strategies to scale your Facebook ads and are unsure how to do it alone.
Book a Free Strategy Session
100% FREE & No Obligations
Using the Facebook advertising platform is can be overwhelming. We know that because at one point we had to learn too!
With direct access to messaging support and bi-weekly 1-on-1 calls, you can ask the experts all the questions you need.
Ultimately, saving you hours of research on YouTube to find your answer (if they even have it)!
1-on-1 Calls
1-on-1 calls to review your progress and answers any questions you may have about your marketing efforts
Messaging Support
1-on-1 messaging support any day of the week
Exclusive Content
Exclusive access to new content about Facebook advertising specific to your business
Community
Join our community of advertisers who are here to help and support your growth
We are a Meta Business Partner
Being a Meta Business Partner means that we get access to benefits that help us learn and serve our clients better.
Like access to better support from Meta pros, additional resources, and training that keep us on our toes and in the game.
4 Reasons You
Should

Hire a
Facebook Advertising Consultant
Facebook advertising is changing by the minute. You continuously need to stay up to date on best practices to be successful at what you're doing
Having an expert at your disposal is going to skyrocket the success you see with your Facebook marketing because we teach you the best tips and tricks.


We tailor solutions for your specific business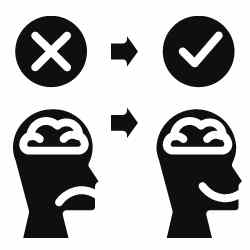 You get 1-on-1 consulting for your own needs and can ask as many questions as you need on our bi-weekly calls.

Book a Free Strategy Session
100% FREE & No Obligations