The New Economy and What it Means for Local Businesses
"Consumer behavior research suggests that trust is essential to forming an intention to purchase. When trust is high, people are much more likely to take risks and engage in trade. In traditional business contexts, trust emerges and evolves in a physical space, and between two or more people interacting in person." – HBR
Sounds great but what is a "traditional business context" today in 2020?
In light of a global pandemic, more and more businesses have realized their vulnerabilities. Companies today need to be mobile responsive. Companies today need to have an online footprint. Companies today need to have the ability to build trust, even when they can't see their customers in person. But how?
The answer is through technology. Businesses today have access to a bevy of cutting edge tools that help us be more human and more present, even when we are physically remote. Video conferencing, chatbots, team collaboration tools and personal video emails to name a few. 
Industries like eCommerce are seeing a huge boom in traffic as a side effect of people being at home, an estimated 18% lift in 2020.  Local businesses hopping on the eCommerce bandwagon may also expect to receive some of that traffic, but will they be able to sustain the same results as an in-person experience? It depends on if they are just selling a commodity, or if they elevate their online brand to a personalized experience.
Reimagining The Experience
Let's think for a moment about the quote above from Harvard Business Review. "Trust emerges in a physical space". Why is that the case? Well when you are at a retail store, and you have questions, you can just go and ask someone. If that person is helpful, positive, and engaged, it creates a great brand experience and you trust the company more. 
But what if the next time you went to a retail store and needed directions or product clarifications they just directed you to a huge wall of "FAQs" that you had to browse and hope to find your answer and if it wasn't there, you were out of luck. No humans, just long, hard to navigate "help documents".
What a horrible experience.
Right now, some companies are producing that same misguided experience online. But it doesn't have to be like that. Imagine this alternative…
Instead of having to browse an FAQ section, imagine you had a chatbot on your site where someone could quickly and easily talk to a human to get clarifications around their problems. Now imagine after you purchased, you got a personal video from the company, thanking you for your support and telling you a little more about the company and its mission.
That's a recipe for a repeat customer. That shows customer care. That infuses the human elements that build trust, into the relationship with the consumer, just as if you were present in the store.
So the first step, to adapting to the new economy, where more and more people are remote and spread out across the world, is to simply ask yourself…. How do I keep the relationship human and authentic?
Automation is an amazing and innovative tool. But you want to automate processes, not relationships.
Top eCommerce brands, from Zappos and Banobos to Birchbox and MeUndies are reimagining their customer experiences with personalization. But the amazing thing is you don't need to be an eCommerce giant to pull it off. Hundreds of thousands of small businesses are stepping up to the plate and putting customers first.
How To Make Your Customers Turn Into Fans
Here is how these businesses are creating remarkable experiences for their customers…
Use a Chatbot on your website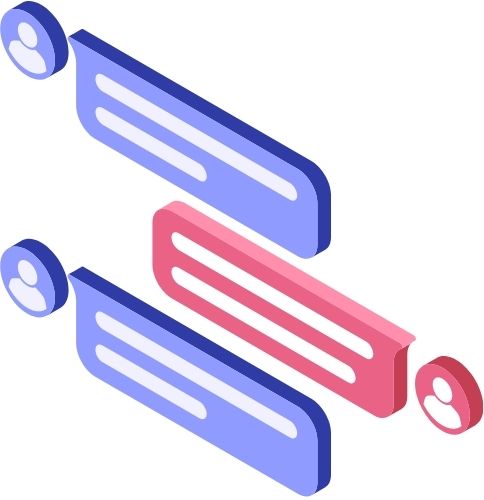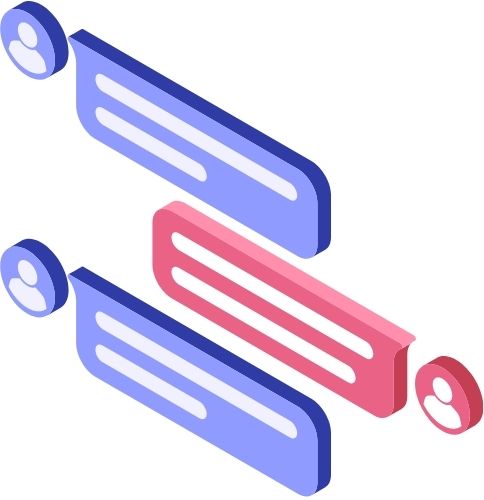 Gather customer data and use it to benefit the customer
Ready for a crazy statistic? According to Marketing Land, most businesses gather customer data points that would allow them to personalize their conversations, and yet 70% of those businesses do nothing with the data!
I am sure we have all experienced this, "the tone deaf" promo email. I am a guy who bought a suit from Macy's but then got an email a few weeks later about dresses. But some brands, like Amazon, are using customer data masterfully.
"The company [Amazon] has effectively created a new model for what digital marketing should actually look like: a one-on-one relationship with the customer, informed by data collection" – HBR
Amazon leverages customer purchase data to serve up other relevant products or accessories to products, makes searches more relevant, and makes the buyer experience more streamlined.
But surely Amazon is a bad example as they have high powered AI and heaps of expensive software right? 
Wrong. While you might not be able to copy their algorithms, you can still make an enhanced buyer experience with basic data. Do you sell men and women's clothes? If so cater the email newsletter to their past purchase history. Have they bought outdoor apparel from you in the past? If so, maybe they will like this new outdoor apparel item.
Try and learn who your customer is and then make the user experience feel personal.
Personalize your web experience
This one is easier to pull off than you think. Here is a basic way to do it. Create 3 versions of your website catered to different user personas. When they first hit your website, for example, domain.com, you immediately hit them with a pop-up that asks a targeted question. That form then redirects them on submission to one of three sites depending on how they answered it: domain.com/PersonaA, domain.com/PersonaB, etc.
By doing this you create a curated experience and increase the chance that buyers will move forward. There are loads of online forms tools that can help easily enable this (Jotform, Gravity Forms, Wufoo forms, Typeform, and on and on).
Want to really take things to the next level? Opt-in monster recommends using cookies to automatically redirect them based on what they were viewing before. If someone was browsing a certain section of women's clothes, the cookie would remember and redirect them to that page when they came back!
Personalize your messaging in the inbox
Take a moment and think about the last time you opened a promo email from an eCommerce company you bought from. If you are like most people, it's a rarity. A huge portion of these get taken to the "Promotions" graveyard tab in Gmail and never seen again. With automation on the rise, more and more companies are putting "scalability" at the top of the priority list.
But here is what they are missing. Automations aren't turning people into fans. They can be great for transactional communication, letting people know about events or updating people on company changes. But they don't create a deep emotional impact that leads people to share something out or tell their friends.
That is created when companies relate to their customers in a 1:1 and human way that is so impressive, people can't help but be blown away. 
One way to do this is through personal video emails. Personal video allows people to see a human on the other end of the communication and has the benefits of body language, tone, and inflection. Scientists have actually identified something in the brain called Mirror Neurons that explain why video is so impactful. 
Essentially, when our brains see someone else smiling, laughing, energetic, and gregarious, we feel some of those same emotions ourselves. I am sure if anyone has ever had a very bubbly friend or family member they have experienced this many times. You just feel more upbeat after being around them.
Video also helps you get the personality and flair around your brand across more easily and people relate to that. If you are a company focused on athleticism and health, you can record a personal video while you are on a hike. If you are a boutique coffee roaster, show them the roast that they are about to buy while you are making it: 
If you are looking for ways to stand out and be what iconic marketer Seth Godin calls "a purple cow", you have to find ways to interact with customers in a way that is new and refreshing from what they are used to.
Some readers may have gotten this far and are thinking "Yeah chatbots, and personal videos are interesting but sounds like a hassle to get it all set up and things are good right now!"
And frankly, if you implement NONE of these suggestions you are likely to still grow as an online business in 2020. But here is the catch….
How will you perform in 2021, 2022, and beyond? You see the world is shifting more and more to personalized online experiences. Those who are embracing this are gaining a cumulative advantage, gaining more loyal customers, and seeing higher rates of referrals. Those who missed the boat will experience the opposite end of the spectrum: fewer return buyers, less customer advocacy, and less product virality. This is because the businesses that aren't delivering personal experiences online are just selling commodities. The only control lever they have is the price and it's a race to the bottom. 
If you want to dominate your market and see explosive growth, you have to treat your customers as real people, address their problems in a customer-centric framework, and use tools that make their lives easier. 
It's not rocket science, but it will make all the difference.
Casey Hill
Head of Growth at Bonjoro
As the head of growth at Bonjoro his role is to help educate the masses on "why" video in the first place and to then help with the "how" once people can clearly see that value but need help executing on it.