Personalizing Account-Based Marketing: 7 Tactics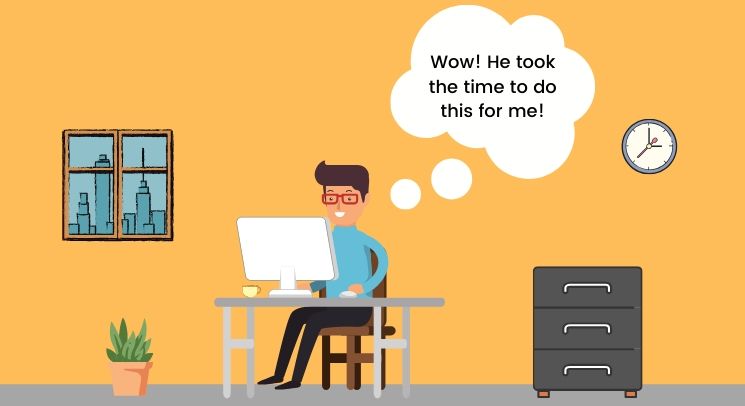 Account-based marketing (ABM) is becoming more popular as companies begin to realize that traditional funnel marketing does not produce the same results it used to in the B2B space. ABM gives the ability to personalize sales and marketing outreach on the account level, and technology helps us do it at scale.
In this article, we uncover the best tactics you can implement in your ABM strategy to personalize your outreach for marketing, sales & service.
If you're not 100% sure what ABM is you can learn more about it here – What is Account-Based Marketing (ABM)?
We all know that video and marketing go together like peanut butter and jelly. It's also been proven over and over that video converts much higher because virtually everyone would rather watch a video than read a piece of content. This is why the world watches 1 billion hours of Youtube per day.
But is it possible to personalize video at scale? Yes, it's 100% possible.
Templated videos are an easy and engaging way to communicate. The goal of this tactic is to use a template and personalize it to the person you're sending it to. Now, this could be to a contact in your list of target accounts, to show appreciation for one of your employees, or really any other reason because who doesn't love a video with their name on it (literally).
Templated video tactic #1: Dynamic Background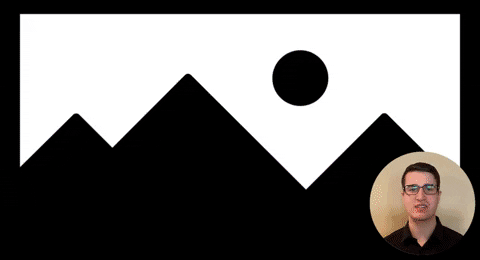 There is a misconception that video personalization cannot be done at scale… But it can!
You can make a single video and change the background to fit the person or company you are speaking to. In this example, I could tailor account-based marketing consulting services for SaaS companies who I can see, based on my account intelligence have very specific software in place already and are a good fit for our services.
You can craft a message for a hyper-targeted set of accounts that carry similar problems and change the background with a video editing software.
This could be to demonstrate your product, as the first point of contact to introduce yourself or to explain a potential partnership.
Templated video tactic #2: Dynamic Names
Each person who receives this will be shown the same video but will swap the "First Name" variable to be the name they have in the CRM. You can also use their "Company Name", "Industry", "Company Logo", "Job Title" and more!
This example is from a company called Vidyard and they did an experiment during the Christmas holidays to see if personalization in a video would increase their click-through rate (CTR) and it did by 157%. You can learn more about their holiday campaign Here.
It's essential to "go the extra step" now in the B2B space to really stand out from everyone else. Sure, you can show them how great of a personality you have,  how great your product/service is, but personalized images go beyond expectations and will surely blow your prospects away when they are so used to receiving simple, boring text emails.
Tip: Send this email along with an e-card for a nearby coffee shop, or use Uber Eats to deliver the coffee right to their door. This is a great idea before a demo with a prospect from your target account.
Personalized images are an excellent tactic to include as part of your ABM strategy. They are unique, unexpected and I'm confident to say very few people have ever received an email like this before.
I would suggest if you're running an ABM pilot or you are thinking of using this tactic for only a small number of accounts, you can edit each image manually to add variables that might be your best bet with something like Canva. If you're looking to scale this tactic and you'll definitely need help from software like Lem List.
3. LinkedIn Voice Message
Anyone in the C-level, VP or director receives a ton of LinkedIn messages a day. Even if they really need your solution there's a high chance they will never open your message.
LinkedIn voice messages help you break through the online noise because only a few people are using this LinkedIn feature, and it's also only available on mobile.
When sending voice messages, make sure you mentioned their:
– Name
– Company Name
– Job Title
– Something personal
This will ensure recognition that you took the time to create this voice message for them and that it's not automated.
Also, unlike messages that show a preview, voice messages do not which piques their curiosity and makes them want to listen to it.
4. Account-Based Landing Page/Website Personalization
Landing page/website personalization is the practice of building customized landing pages for those that land on your website. Some companies do it only for their target account list while others do it for every account in their total addressable market.
If you have target accounts you are going after and want to increase win rates and demos booked, creating 1:1 personalized pages for each of them will do this. 
With 1:1 intro pages with personalized links, you can break through the noise and increase your likelihood of starting a conversation with them
Give visitors from your target accounts a personalized experience with your brand. Like an email, you can do this by entering variables on a landing page like company name, industry, country and more to deliver a personalized experience.
In order to implement this tactic as part of your account-based marketing strategy, you'll need help from software such as Terminus.
These tools have built-in data integrations to identify visitor's industry, company size, funnel stage, advertising campaign and more. Creating a fun, personal experience with your brand.
Personalized URLs (PURLs)
Imagine looking at a landing pages' URL and seeing your company's name or even your own name… Wouldn't that get your attention? There is great software like
boignet.com
that allows you to do just this. 
PURLs generate higher conversion rates than standard landing pages because the page content is personalized and more targeted.
Personalized Content For Your Accounts

The more relevant your content, the better the experience for the user. This is especially important for your target accounts. When a prospect from one of your target accounts lands on your website and checks out your resources page you can personalize what content they see.
Tools like Uberflip let you tag your content by industry, buyer persona, vertical, or on the account level like I just mentioned. So instead of your prospect wasting their time going through all your articles to find the ones that are most relevant to them, it's already right in front of them.
Personalizing the content is an amazing way to keep your prospects on your website for longer (reduce bounce rates) and it keeps them engaged with your brand.
5. Account-Based Advertising
Ads are classic tactics virtually everyone is using. But going the extra step to personalize ads will add some flavor to your ABM recipe.
Remember that with ABM, the goal isn't always necessarily have to be for them to buy… It's to show them your brand across multiple channels to keep you in the back of their mind. What you really want is to get your prospect saying something like "I think I saw you guys somewhere before…?".
The perfect platform to do this with is Terminus, an account-based marketing platform. It allows you to execute omnichannel campaigns to your tiered target accounts at scale.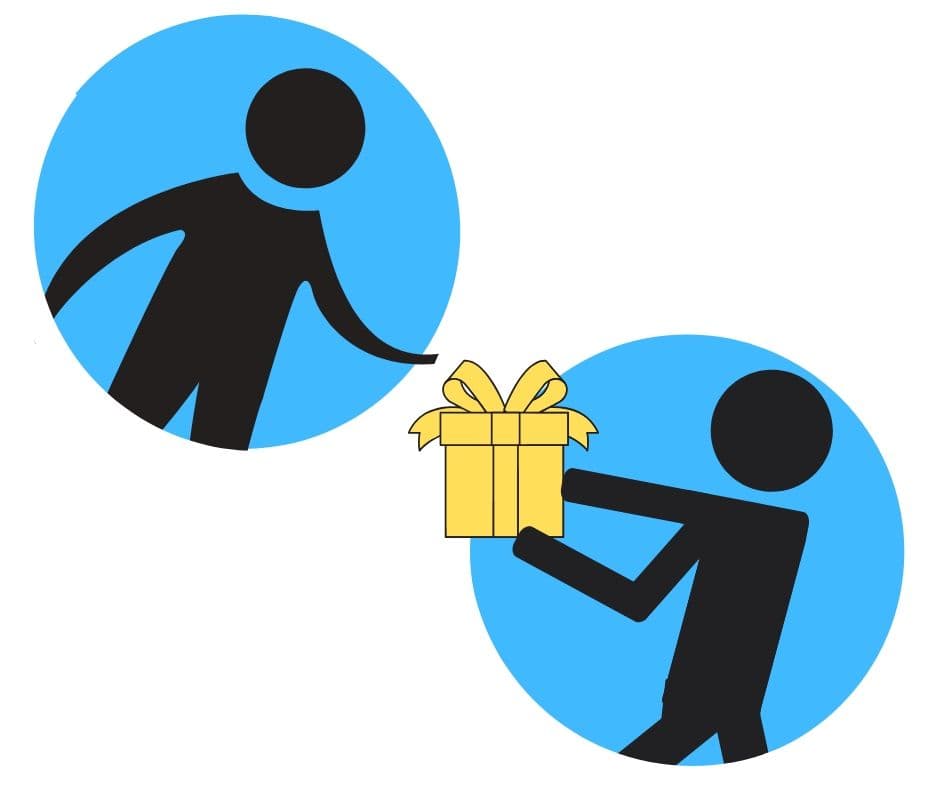 Doing something out of the ordinary catches people's attention the best. This is why pairing other methods of personalization with direct mail are one of the best ways to truly capture interest.
Why's this? Well, as the world becomes more digitized, not many people are receiving mail in person. So you're fairly guaranteed that they will see it (given you've sent it to the right place). Sendoso is a platform that makes sending branded mail to your prospects easy and fun!
Direct mail is often utilized when the prospect from the target account shows a high intent to buy. A great example of this would be when they book a demo, after the demo or when the prospect requests a proposal.
Who doesn't like to receive a personal gift? Whether it's a simple gift card to a local coffee shop or a physical product, your prospects will definitely appreciate the gesture and they will be more tempted to give back to you.
Sending a physical product can be very powerful because it's memorable, unique, and shows your prospect you're heavily invested in them. This, in turn, builds trust and increases the chances of closing the deal all while building a strong relationship.
Leveraging direct mail correctly will definitely have you seeing prospects engage in ways they haven't before! Sendoso allows you to integrate direct mail with your Salesforce CRM and have it become part of your strategy.
B2B sales don't have to be boring! Finding ways to personalize the sales journey is absolutely possible, and this tactic will surely have your prospect believe they are in the right hands.
Personalize your background during virtual meetings to speak to your ideal account's company. You can insert your company 's logo and theirs on the background and it really ad that next touch of personalization.
This is how you can add a background:
1. Go to Zoom > Settings > Virtual Background
2. Click the "+" and choose the image you want to be displayed
3. Depending on your computer, you may be able to un-check the "I have a green screen" and it will recognize your background. If not, you can buy a green screen and hang it behind you!
4. Exit out of it and watch the magic happen on your call
Important: Remember to remove or change the background before your next meeting or the last one will continue to display!
Wrapping Tactics In a Strategy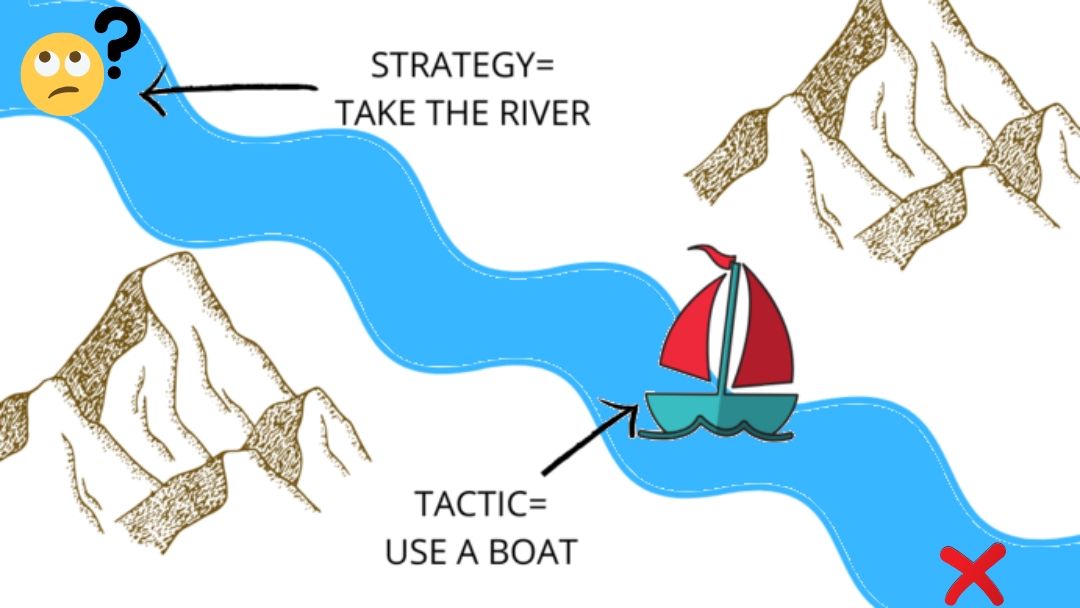 Competition for virtually all industries are at an all-time high, and there are constantly new and innovative ideas coming out daily. Being unique and doing things out of the ordinary is really what is going to capture people's attention, and produce an out of the ordinary experience as well. Because even in the B2B world, what makes up an account are real people.
I am certain that if your organization implements just a few of these are part of your sales and marketing program, you will stand out and be seen!
But of course, every tactic has to be wrapped in a strategy to truly see results. And at Vertex Marketing Agency, we help B2B companies implement an account-based marketing strategy. We use these tactics strategically and the results speak for themselves. More engaged buyers, and a lasting impact on your brand.
If your team is looking at implementing an ABM strategy, get in touch with us and let's make it happen!